Do you love Lillian Gray's work but need a special painting for a certain wall in your home?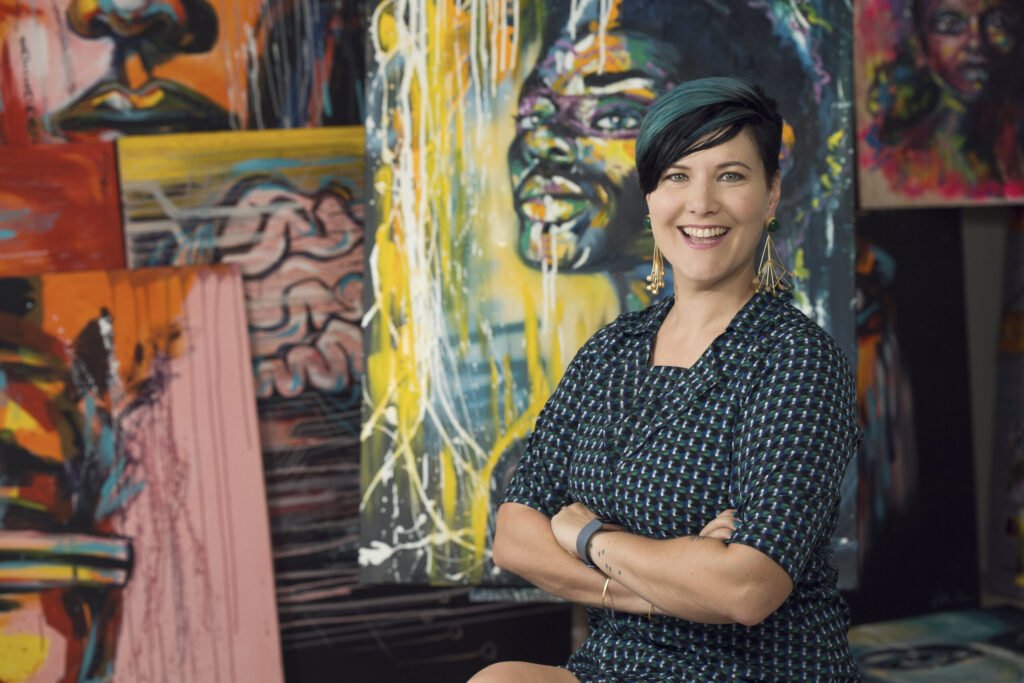 Enquiry to commission a painting by Lillian Gray
Please Whatsapp 01522 348 7291 or email hello_at_lilliangrayart.com Lillian to commission a painting, providing as much detail as possible regarding the proposed painting, and subject matter.
Connect with artist Lillian Gray
Family Portraits
Do you want to capture your whole family together in an artistic way? Lillian has done family portraits of each family member on a separate square canvas, she has combined photographs of family members into one composition on small and large canvases. This is a great way of celebrating your family, how far you've all come, and how you will always be there for each other.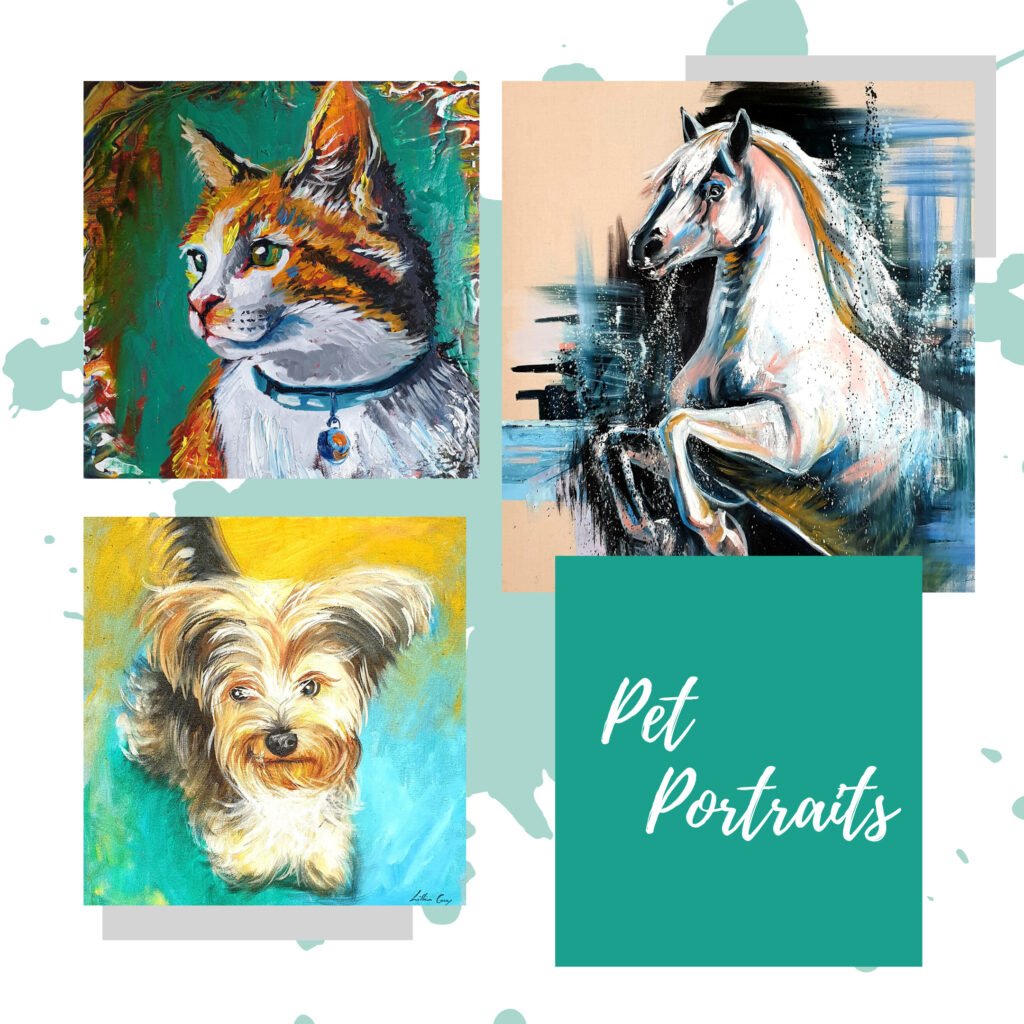 Pet Portraits
Do you have a special fur baby that you want to celebrate or remember? Lillian Gray has painted horses, cats, and dogs, but is up for the challenge to recreate your pet in a bold and emotive way.
Home Decor
Do you need a painting that meets specific size, colour, theme and style requirements? Do you need to decorate a new office, brighten up a reception area or boardroom? Have you recently renovated a room or your home? Do you need to decorate your home office for your Zoom meetings? It is so important to ensure a professional looking home office especially with a lot of us working from home. Lillian Gray has painted striking images that capture the intended mood of a room, from leopards in graffiti to calming landscapes of moody blues or warm reds.
Brand Awareness
Do you need to honour your CEO or Faculty Staff with a forever painting for your office? Lillian Gray has created portraits and memoirs of CEO's and staff members alike, ensuring that their legacy is celebrated and enduring.
Personal
Do you want a painting to celebrate the life of someone close to you that has passed on, or a painting that shows the generations in your family to honour those that have come before you? Lillian Gray has painted emotive memoirs and inspired generation portraits
Celebrations
Show those who are special to you how much you care by having something that is special to them immortalised. Whether for Mother's Day, Father's Day, Birthday's, Graduations, or other Milestones
Brands that have commissioned Lillian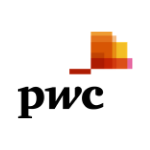 HELPFUL TIPS FOR ORDERING A COMMISSION
Most professional artists are willing to create a custom piece of artwork for you, all you need to do is ask! There are different reasons why you might want to ask for a commission, instead of purchasing a painting "off the wall."
You might love a certain painting, but it just won't fit the wall you have for it. You may have fond memories of a certain locale and wish the artist to work from photos you have taken to commemorate a special memory.
From an interior designer's point of view, you may need specific colours or motifs within the painting to work within a room you are creating.
When you approach an artist, it is wise to have a clear idea of what you are looking for so you can describe to the artist what you like. On the other hand, an artist will usually create better when they have the freedom to do what they think is best for the painting.
So how do you get what you want and still let the artist create? The most important thing is to communicate with the artist about any specific considerations you have.
You will get the best results if you want a painting in a style that the artist has worked in before. It takes an artist many years (20-30 years, or more!) to refine and develop different painting styles, and even the most diverse artist has styles that they are better at or enjoy more.
Some Specifics:
Know which style of Lillian Gray you want: Lillian is known for combining spray paint and oils, this is her graffiti style – usually done with bright, neon colours; Lillian is also known for abstract portraits – this is the contemporary way of painting a face, it does not look like a photograph, it is more impressionistic than realistic

Know which colours you would like: warm reds and oranges, moody blues, neon, vibrant, miscellaneous, mixed colours

Send more than one reference picture: when creating a portrait it is imperative to have more than one picture in order to understand better what the person looks like and capture their personality. Explicitly state which is the main picture

If there is a specific painting style that you would like that you have seen in one of Lillian's artworks please send this artwork to her as well.
FAQS
How long will it take?
This really depends on Lillian Gray's schedule at the time of the commission. There might be a waiting list. If you need the commission urgently for a specific date, please communicate this clearly before you place the order. A commission can usually be carried out within the time frame you set. The artist will arrange a schedule and we will keep you informed of how the commission is progressing.
How much will it cost?
Lillian has a set price list for commissioned artworks. It is calculated by square centimetres so the larger the work the more the price increases. Generally, commissions cost more than an original piece of artwork by the same artist. This is due to the process and time it takes for the artist to create something bespoke to you. However what you gain from it as a unique and personal piece is priceless. A 70% deposit will be required prior to the commencement of the commission.
How do I communicate with the artist? Can I meet the artist?
Lillian works best over WhatsApp. You are more than welcome to send various photos and comments via Whatsapp. Please note Lillian does not take calls. She is often teaching or filming and cannot take calls. Please stick to WhatsApps and voice notes. Lillian current resides in Munich Germany, visiting South Africa annually.
What if I don't like the final piece?
This is highly unlikely. Lillian ensures there is total communication and a thorough understanding of what you want before she starts. If you enjoy the artist's work, it is unlikely they will do anything but true justice to your piece. However, please note commissioned artworks will not be refunded and the full price agreed to is payable on completion of your commission.
What if I want to change something?
We will keep you informed of the progress of the work as it develops and share an image with you before the work is completed so that minor changes may be made to request. The artist will want to get it right for you as their client, so changes are usually carried out with the agreement of both parties.
This commission is a gift, can you gift wrap it and deliver it for me?
We are more than happy to wrap and deliver commissioned pieces that are gifts. We even go the extra mile by writing out cards with your personalised messages on them if requested.
We don't have a photo of our family all together, can I send different photos for you to combine into one painting?
Yes, absolutely.
Housekeeping
70% Non-refundable Deposit
Final Payment due on completion
Delivery Fee not included
Please note: commissioned artworks will not be refunded and cannot be returned.
Copyright: Lillian Gray retains the copyright to all works commissioned including all reproduction rights. No artwork may be reproduced or altered without the written consent of the Artist. If you need a painting to launch your own product range or need to retain the copyright please discuss before you commission an artwork.